Contact info
We love to hear from Scottie fans so please feel free to drop us a message here. Whether it is about our meetups, or to raise a point about our articles, or to suggest a subject for an article, please use the online form below. It works and we do read all your messages. We will endeavour to respond where we feel this is appropriate and thanks for your patience as we get around to it!
Other ways to get in touch:
You can also contact us via DM on Twitter @LondonScotClub or via Facebook at /LondonScottieClub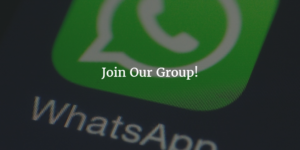 For Full Members of the club we also offer a WhatsApp messenger group which is free and allows members to get details of where we meet as well as hear early news. Members can also voice their views in the group and run a conversation or ask a question.
But like with all messsenger services, there are a few Terms & Conditions:
As some of our members are from outside of the London area (even outside of the UK) we must respect their time zones, as well as the privacy of all members.
Hence, please realise that when you post a message in the LSC WhatsApp group it will be visible to everyone in the group. Please only share with others what you comfortably want to and be aware to avoid sensitive or other issues likely to cause offence.
If you wish to converse with one specific person, we encourage you to contact them separately by setting up a WhatsApp window of your own with them. Equally, if you are the recipient of unwelcome messages you may block that person from sending you messages via the WhatsApp features.
It is possible to set up "night hours" profiles on smartphones to avoid being disturbed out of daytime hours so consult your device in the first instance.
We hope this guidance will help you to get the most out of the group and also protect you and other recipients from any harm. London Scottie Club accepts no responsibility for posts from other LSC members but encourages everyone to enjoy being part of the club. Thanks for your attention.
London Scottie Club